members starting to sign up. We are gonna have to clean it up around here and remember some of the fifteeen and sixteen years old like watchimg Lumi too. I say they have good tatse. I think for the most part its ok, just watch our ranting mostly. Its nice to know not everyone has fogotten our beautiful Lumi. The silly writers seem to have.

My hubby said the best way to change things is to write the producers of the show, we need to flood em with mail I am gonna start doing that and working on a campaign to flood Gary Tomlin and Dena Higley with letters about Lumi. We also need to lood the comment line too. I will post something in the campaign are as soon as we are ready.
_________________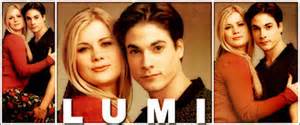 I don't know who made these but they are beautiful.