and banners are so beautiful, I couldn't resist decorating the site with em. The site looks marvelous. I was afraid to mess with the colors, lol. I nearly went blind last time with them. So tink or Lumi, or Lumifanatic, if you get together and mess with the colors, ok by me.
I also bought a new printer. I am going to print out this lovely postcard and send it off. Tink, can you make one too? I'd be proud to send off these lovely postcards!

I am going to post as much as possible at this site. Enough of giving into the jammers. Its so peaceful here, our own haven from that nastiness. I always feel better when I am here with my best friends. Lumifan, girl, where are you? That includes you too girl!
_________________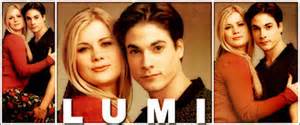 I don't know who made these but they are beautiful.