hey, is there any way to embed vids or clips into a banner? I have seen the safes doing that with Sami and Rafe. I would love to be able to do that. These are great vids by the way...It seems they have almost a very short clip of them in each side of their banner. I would love to do the same with Lumi.

Is it possible to post Lumi clips here and use them in a banner? I would relly like to get more advanced in my banner making.
_________________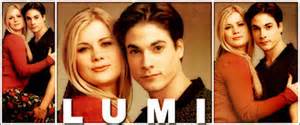 I don't know who made these but they are beautiful.