we all know Kate is setting him up. One thing Daniel is not is a killer.
I might have been able to like Danloe had Chloe not been his patient and that she had an affair on poor Lucas.

I wanted to slap the truth outta Kate tody. She is a lying, scheming. murderous witch! She is the epitomy of the wicked queen.

Daniel really should have a lawyer. He needs to prove himelf innocent. I believe now he truly does love Chloe. He will have to clear his name first in order to ever be with her.


They need to come clean with Lucas, take his anger,.and start anew after getting a divorce.

Then, I might be able to accept them.,I'm just glad she isn't pregnant...at least we won't have another blasted whose the daddy sl to deal with.
_________________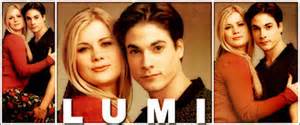 I don't know who made these but they are beautiful.