Ok ladies. I am going to try and reach 5000 posts here, maybe lol in this thread a lone. So who thinks I can do it and lol, is there anyone else willing to quest along with me? If two of us got 5000 posts, we would surely be uppin the nuber of posts the board has as well. Also I challenge everyone to bring especially the Lucas and Lumi sections of the board up in numbers. If Bry ever shows up here, I want him to see super mega posts! Luacs and Lumi are alive and well.

I also dropped off a bunch of posts at sony, so I can start posting there.

Its thrirty moderated posts before you can do any of the fun stuff like vote.


So I will keep adding to this thread, and others. The quest of bryandattilofan, is to reach 5000 posts!
_________________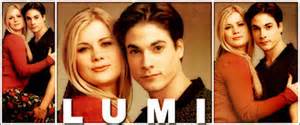 I don't know who made these but they are beautiful.