tv shows we all like to talk about so we can add to the forum?
I saw this great soap site that was so great bc it had more then just the soaps on it.


Now we could make a tv section and have lots of shows we all have a common interest in. For instance, Lumifanatic and I love Ghost Whisperer and Ghost Hunters. Those could be two of the shows we could discuss. What about say Smallville which I love or teh Listener, which is a new show I need to get caught up on. Its about a guy who can read minds. We could say have a specfic library of shows we discuss. Then we build up the site and have stuff to talk about when Days gets on the boring side, which is does. Lol. Let's try and make the shows something we all watch so we can discuss happenings a lot. What does every one think?
_________________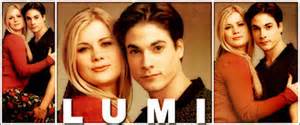 I don't know who made these but they are beautiful.