Hi, this is a new site totally not about Days. This is about Autisim and teh cahllenges faced by families that either have a child or family member with this disablitly. In my way of thinking, Autisim is an ablity and a strength.
Look here and see http://angelsforautisim.aimoo.com/.

I will be making a colorful angel graphic in three different designs and you may put the name or initals of someone you know with autisim. Then we will dsipaly the graphics in sigs around the net to promo autisim awareness. This totally cool idea kept me up all night, so I figiured I best better get to creating. Please enjoy the site and contribute all you wish. Please remember Bryan's son, Gabe, has autisim. So lets support this all we can.
_________________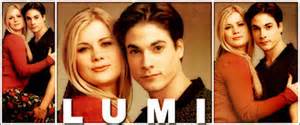 I don't know who made these but they are beautiful.