Salem Cafe: New Members thsi is where you start out and you are in green. The only way to move out of this group is to actively post.
Lumi All Stars- for true blue Lumi lovers! you are in blue color.
Elite Lumi- for when you are an actively posting member.

The new rules are 300 posts gets you out of Salem Cafe.
500 posts is for Lumi All Stars.
1000 posts will be Elite Lumi. Elite Lumi means you can also run the twitter for the board.
Special Access Lumi- gets you into the entire board. You must have 1000 posts for this new group.

_________________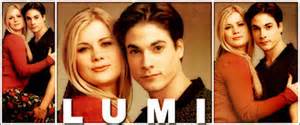 I don't know who made these but they are beautiful.