That means we love Bryan Dattilo and Alison Sweeney as Lucas Horton and Sami Brady. We love them as a couple.

That however, does not mean we have to tolerate or allow actor bashing of any actor on this site.



We do not wish to be like other fan bases that consistently tear apart actors like Galen Gering and his character Rafe. Just because we do not join in the open season of bashing on him, does not mean we are a Safe site. We are a Lucas and Sami site.


I do not care what other people have said or say about this site, they need the facts before something is said. The facts are this. We love Bryan Dattilo and Alison Sweeney. That is the focal point of this site. We are aware of the bad writing, but that is no actors fault. I believe we do have clear, no actor bashing rules. This is a Lumi site, so why do we want to spend all out time bashing people like Rafe and Ej? This just means we have little or nothing better to do. So if you are out there, spreading that we are a Safe site, please stop because that is untrue.

So, hopefully this will clear up any misconceptions about exactly what this site is about. Thanks, BDF, Tinkerbelle and Lumiforever.
_________________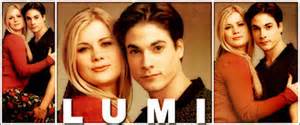 I don't know who made these but they are beautiful.