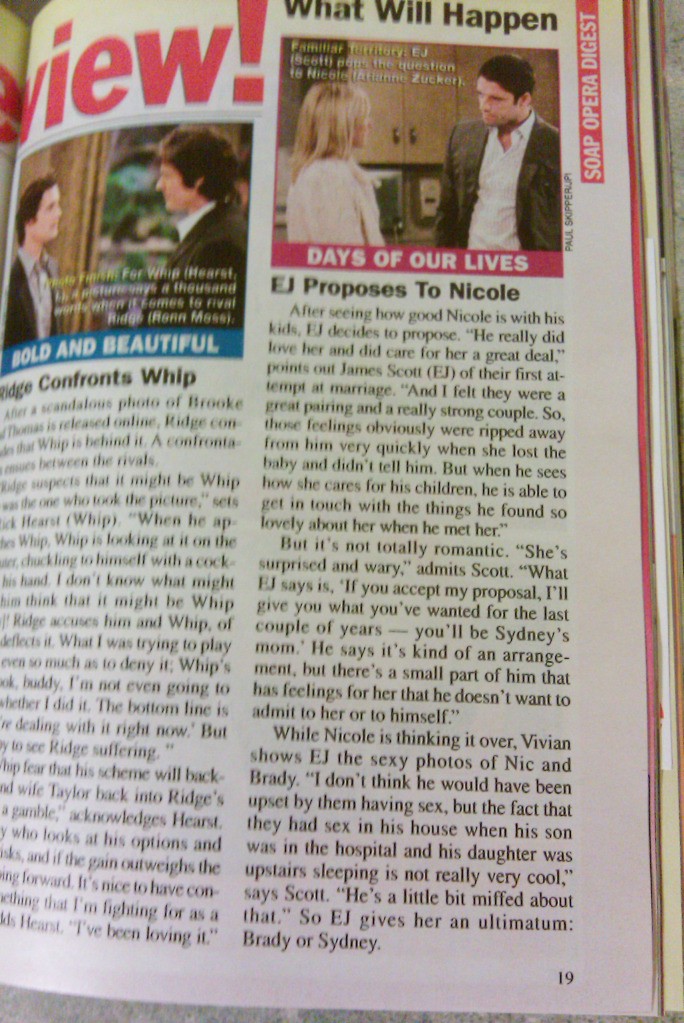 Here we go ladies, Nicole is back in the running and Sami will have her hands full between Johnny having cancer and Rafe getting into an accident.
I see some room for a Bryan return, bc Sami will need help with the kids. Then he will renew his friendship with Sami. Although I can't say I see a Lumi reunion right away, I do see room for Bryan to come back and maybe we can get some awesome Lumi friendship and comfort scenes out of it.
Lucas should definitely come back with Rafe injured and help with his own kids. I see this as a great time for it to come out that Johnny is Lucas's.
The only ones who will be the losers are the Eshamis. They are gonna get stuck witha Ej Nicole Taylor triangle going on. This oughta be good, high time to send in our Bryan postcards ladies!
_________________
I don't know who made these but they are beautiful.