That's exactly it. So big fracking deal, the mom can't do anything. Its pretty clear they are not going with Ej and Sami at this point. Don't worry about this bc Ken Coraday knows that Ej and Sami are killing the ratings. Make Allie the rapists child would surely get Days canceled...
That would make every viewer that ever loved Jarlena Stayla Bope Ejole and Lumi turn off the tele in a heart beat. I'm not giving the Ejami cock roaches the time of day on this one. They are already making fun of our reactions to this. They simply have no class. And no tact. That's really stupid behavior on their part. I can't wait till one of them gets rude over face book, its what they are known for. Just let em dig their own grave.
_________________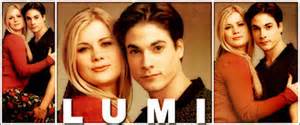 I don't know who made these but they are beautiful.