Go Nicole, don't fail us now!

and just who the heck does Ej think he is, telling his goon to go get her! Can't that man do anything himself?

I hope Nicole doesn't blab it right away, I wanna see her make him squirm..JS does his best acting with Ari, they compliment each other so well!

Ej, your days are numbers, Nicole holds your secrets in her hands...right now, I'd be being as nice to her as I could!
_________________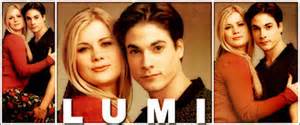 I don't know who made these but they are beautiful.