his response to me was, flattery will get you everywheres when told about the Brady message board.

I twittered him the link. Omg, this is so fun and who knows, maybe we will have a better chance getting Eric to come in and look at the site. I don't think there is a lot of Brady buzz and he needs that. I wills tart putting clips up this weekend at the Brady site, so we can watch them online and not give GT ratings.

Its so nice not to have to deal with the silly fan wars now. On Brady's site, I made it more of a character site then a couple's site.

It has three serpaerate forums for Broe lovers, Brainna lovers and Bricole lovers.

I'm not interested in another fan war lol. I just wanna have fun.

I know if we send something to the studio for Eric, he will actually get it and not GG. I think if I do a character site it will be much better, bc I can keep it Brady centered, verses couple centered. I'm thinking mainly of keeping out trouble causers lol.

I see you signed up Maggie. Thanks. Tink, the link to Basic Black is in this thread, so scroll up a bit and you should find it. I think this is going to be so fun. Now I have two message boards to relax at, here and Basic Black.

I told Eric over twitter my friends would be signing up on the board, I think he's liking people taking an interest in him. So lets get busy and create some Brady Buzzzz..Hmm, me thinks I'm coming up with a few cute ways to represent Brady..
_________________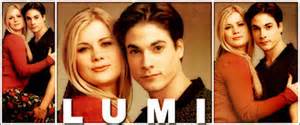 I don't know who made these but they are beautiful.